We offer many unique ways to save on the go!
Unique local deals at your fingertips no matter where you go!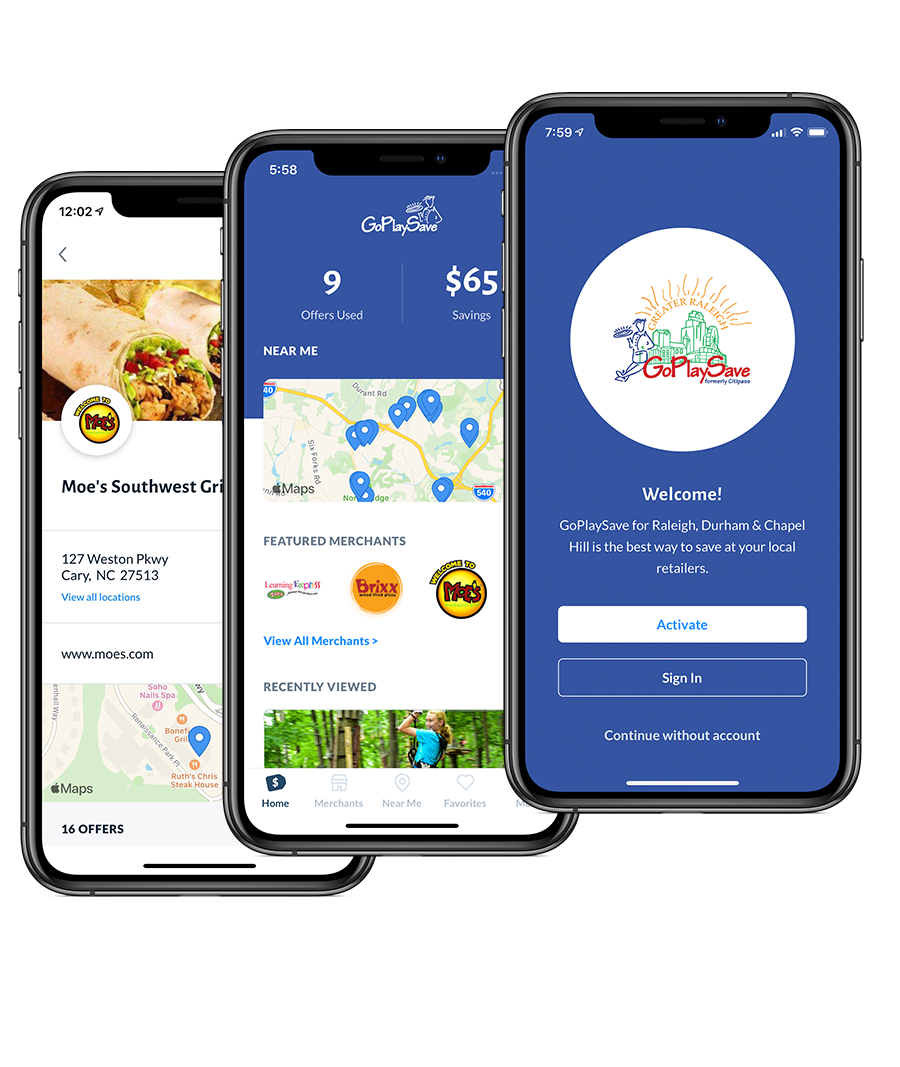 GoPlaySave Mobile

Offers from the GoPlaySave coupon book available for use on your smartphone * . This is a separate product from the book and purchases separately.
Buy and Save today!
* Some merchants opt to offer additional or alternate deals through the mobile. Some merchants opt out of GoPlaySave Mobile. To check deal availability, see the mobile web app at http://m.goplaysavetriangle.com.
GoPlaySave How it Works - Mobile
Start saving with GoPlaySave mobile today!
Merchant Deal Categories
All the great things!
Testimonials
All the great things!
GoPlaySave is great! When we are going out we always look to see if there are any deals in the book or online. We recenlty went to Dixie Belles and used our coupon there for a really great deal. We also saved money recently using a coupon at Zaxby's. This book is definately worth the money!
Cathy B.